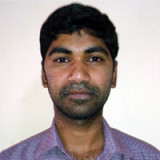 Mr. Murali is leading PL/SQL developer having 10+ years of experience. He has an extensive experience of Oracle 8i,9i,10g,11g. Experience in Oracle Database Design and Development Proficiency in VC++, SQL, PL/SQL, Enterprise DB and also has an experience of Oracle application interfaces, PRO C, SQL Loader.
Murali started his Career as a PL/SQL developer in Mumbai and he had also given corporate training for different US based company's and Laxai in Hyderabad. He is continuing his career as Oracle Trainer to provide efficient knowledge to the students and be helpful to grew up in their careers.
At present he is working in Naresh IT and his aim is to train and give guidance to more & more students to develop their real time projects and stood as a leading developers in their company's.