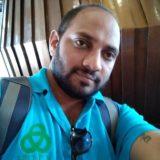 K. Prakash Senapati has Overall 16+ years of diversified IT experience and tech industry in-demand skills like Data Architecture, Data Analysis, Business Analysis, Data Engineer & Data science technology – (Machine Learning, Deep Learning, Artificial Intelligence, Natural Language processing, Neural Network, Computer Vision, Big Data, HDFS, Spark, Hive, Hadoop, Databricks, Tableau, ML-OPS, AWS, AZUR, GCP, Data Bricks, IOT, Robotics, Python, Database and R).
Develop cutting edge and innovative content for classes to help facilitate delivery of classes in an interesting way. Delivering highly interactive lectures for online and offline learner from basic to expert level.
His training path more focuses on advanced statistics and data mining and offers insight into the growing fields of open data and blockchain. Master Python for Data Science: Python is an essential coding language for data scientists and this learning path can build competency quickly.
As a data scientist Work closely with your business to identify issues and use data to propose solutions for effective decision making. Build algorithms and design experiments to merge, manage, interrogate and extract data to supply tailored reports to colleagues, customers or the wider organisation.
He has provided training programme for multiple Tech industry, corporate industries. His unique training motivates students to reach their goal and also many of learners are successfully done the career transition from non-technical domain to data scientist.
Prakash senapati always aim to provide quality training, ongoing tech industry real time projects, capstone project for various domain with full of in-depth knowledge which helps learner to understand low level to high level architecture design. He motivates lot of students and learners for self-learning approach & to gain self-confidence to work independly and also, he supports learners for upskill the industry level training & keep advice learners to upskilling to new technology as per industry need.
He is one of high qualified & experience Data Science faculty of Naresh IT, but also one of well recognized & certified trainer.