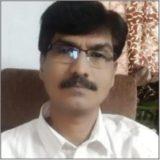 Venkatesh Mansani worked as a Java Consultant & Corporate Trainer in many software companies.
Venkatesh Mansani has been teaching engineering graduates, post graduates, job seekers, programmers and working professionals, Java for 20+ years.
He is renowned for his practical oriented approach to teaching, liberally using predictions, practicals, simulations and exercises to engage the student interest in Java.
He is skilled in both Core as well as Advanced Java concepts like JDBC, Servlets, JSP, Spring, JSF, EJB, JTA, JMS, JAAS, Java Mail, JAXP, ….etc.,
His comprehensive and complete knowledge of Java makes him an ideal instructor for your Java learning.